Yoga wellness retreats dedicated to self-care
A weekend Yoga & Wellness Retreat in the beautiful hills of Veridale, Sunshine Coast.
This weekend retreat is nourishing & relaxing.  It is a sacred weekend of re- connection back to your natural state of bliss. It's an opportunity to step back from your responsibilities and business of life and take some precious moments to put yourself and self care at the top of your priorities.
The accommodation is incredibly welcoming and warm and Solomon our in house chef is a treasure that will not only warm your belly with his beautiful food but warm your heart with his beautiful soul. Saras yoga classes are supportive and you will be carefully guided to your own level. You do not need to have a regular yoga practice as the yoga classes are gentle and accessible for all. These weekends of wellness are an act of love and you will leave feeling loved and supported. 
Join Sara and the team from Marcoola Balance Yoga Studio and relax in comfortable and homely accommodation on sacred land in the hills and choose between a twin share  room,  private room in the mail house or upgrade and book your own cabin.   Secure your place with a $300 deposit.
Follow through on the pricing option and select either:
This weekend yoga and wellness retreat is all about relaxing, indulging in self care, enjoying yoga classes with an expansive view of the Sunshine coast hinterland, enjoying fully catered delicious meals, booking in a massage and having time to read, rest and take in the view. This retreat weekend is an intimate group  so you can be assured that there is quality care and attention to your needs.
There are plently of classes and activities to keep you very busy all weekend or you can choose to participate in what you like and take some quiet time to rest at your leisure. The weekend offers fully catered vegetarian meals and fresh juices are on offer all weekend with our in house chef preparing each meal and there is also a cooking demonstration so that you can ask our chef any questions and tips you would like to know so you can take a little part of retreat healthy and nourishing cooking home with you. 
Each day we start with a meditation and yoga practice followed by a healthy breakfast on the deck.
Enjoy affordable and luxurious accommodation in a private  location overlooking the uninterrupted views of the valley. The views of this land are breathtaking.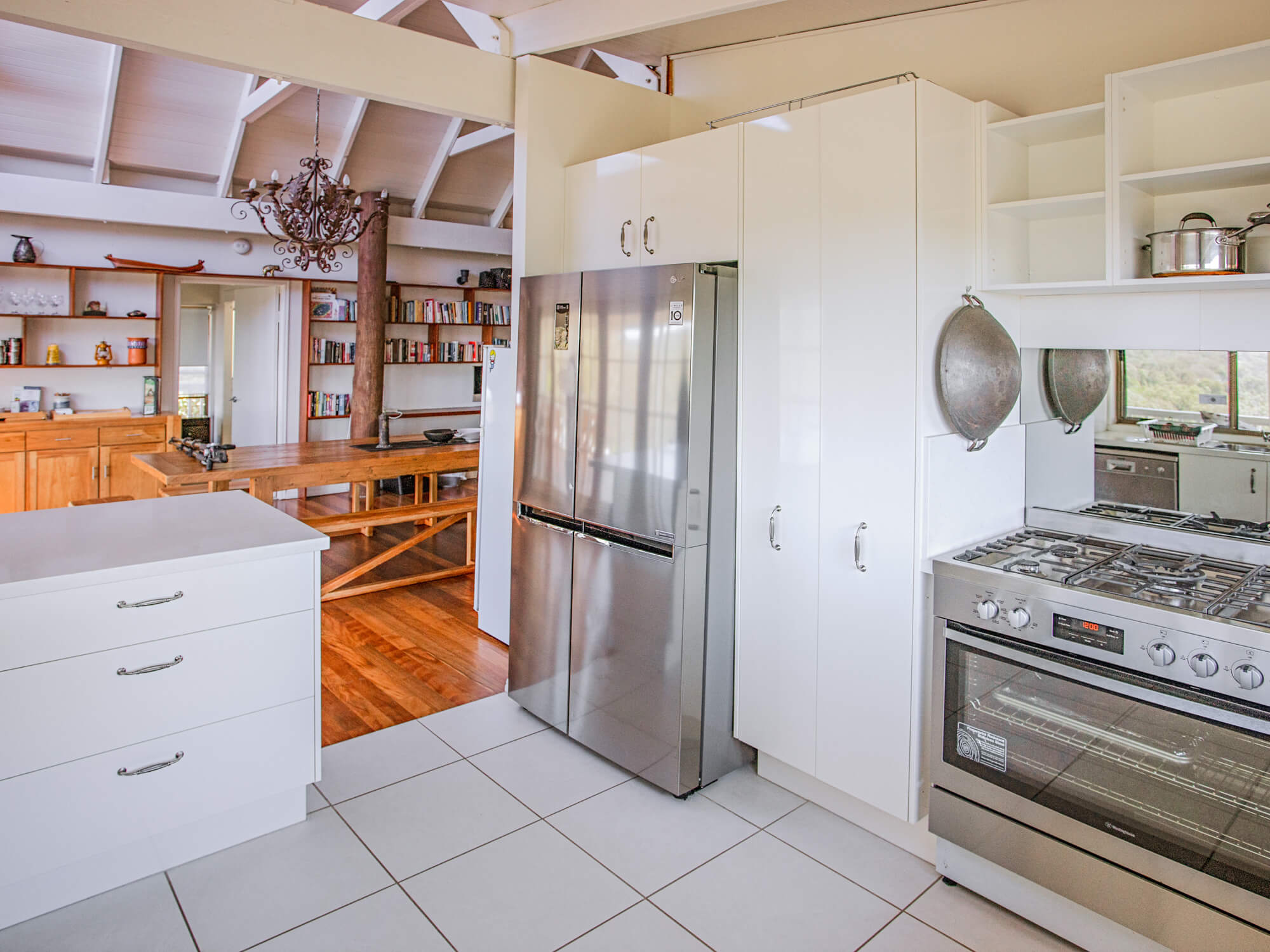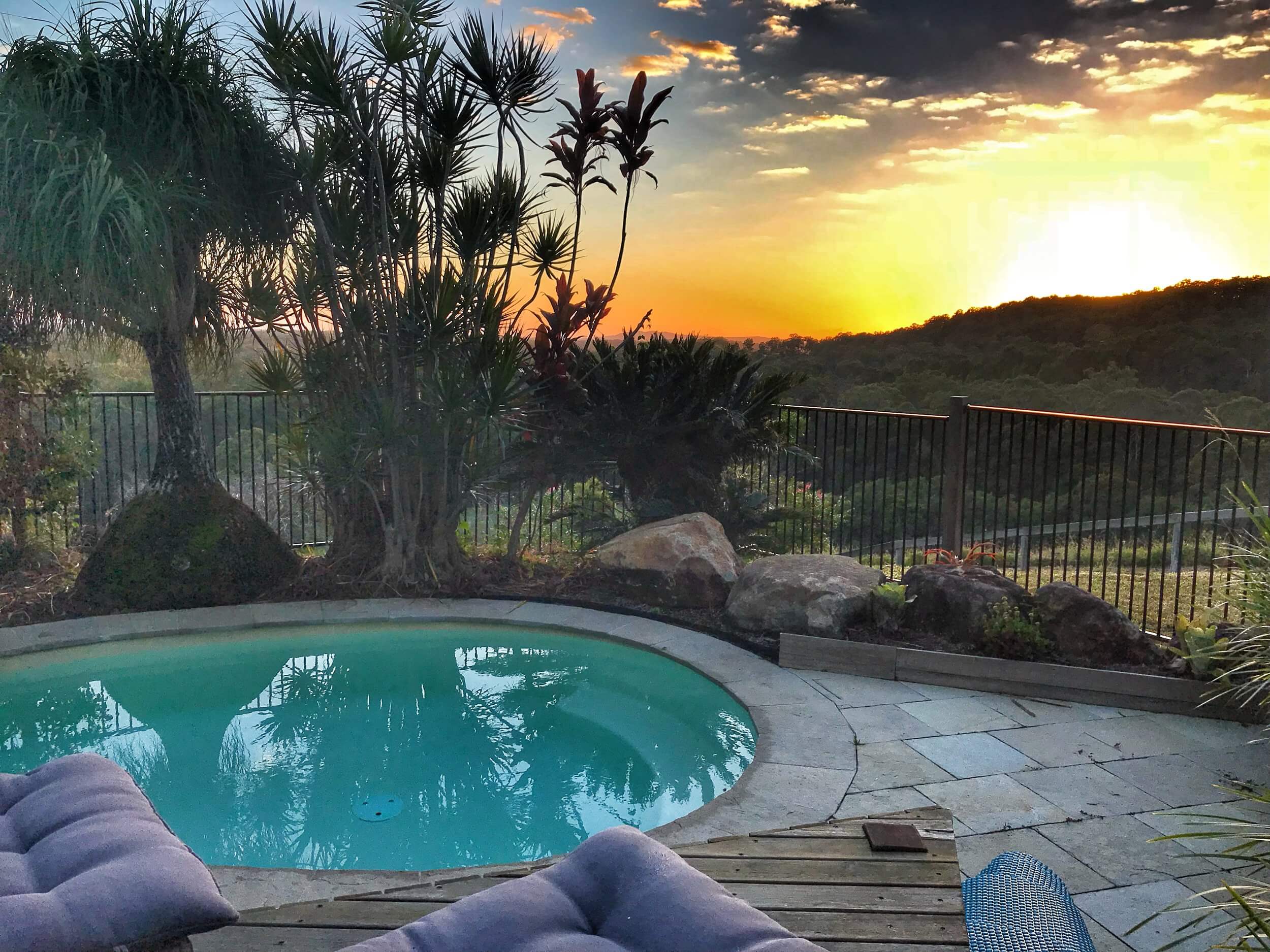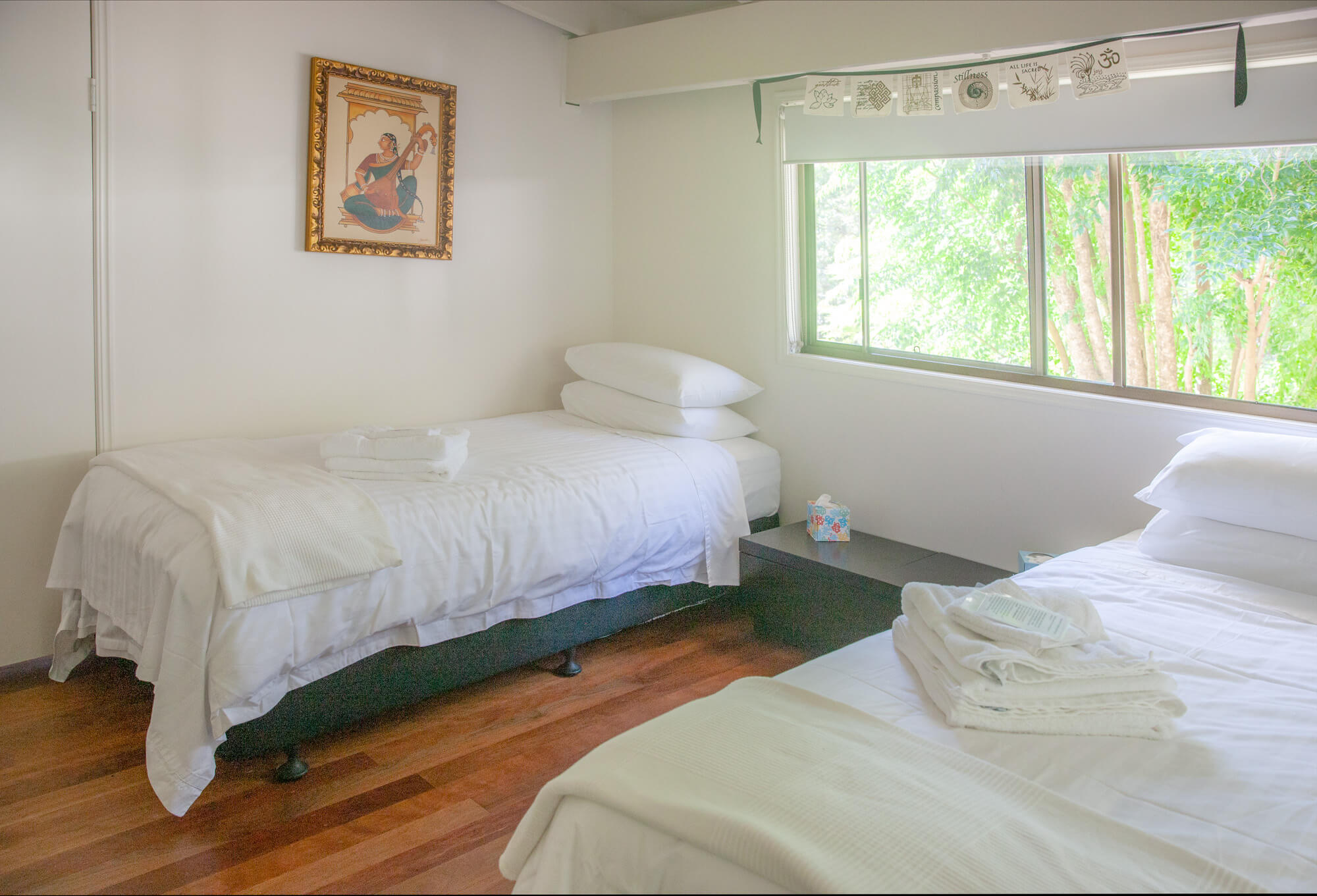 We are currently planning our retreat for the end of 2021 and 2022.
Stay tuned we have some exciting day retreats as well as weekends of wellness coming your way. xo 
Twin Share accommodation is comfortable and fun. The rooms are all generous in size luxe comfort. Each room has a bathroom. Past retreat guests have given feedback that it really added to the weekend retreat feeling as there was time to talk and make connections. It is also nice if you are sharing the weekend retreat with a friend.
To indulge in your own sacred space this is the option for you.If you enjoy the company of  others but also enjoy your own private space be sure to book in your own room. 
Indulge in your own private cabin a short walk from the main retreat house and  share this cabin as a couple or with a close friend. The cabins are generous in size and have their own verandah overlooking the hills and waterhole. Sleeps up to 4 and has a bathroom and kitchen. There are two cabins to choose from and each has a double bed and two single beds in a loft. The cabin is for the guest who would like some time time to themselves between activities. The cabins are serene and very comfortable.